Ethical Partnerships
Supporting the Green Party is easier than you think - it doesn't even have to involve any cost to you!
We work with a variety of ethical organisations, and when you purchase a product or service using the links on our site, the Green Party will receive a small donation from the partnering organisation, which will help us grow and develop.
The Green Party doesn't associate itself with just anyone. We have a clear set of ethical standards that each partner has to meet - we'll only partner with organisations who share the same ethical and environmental values as us.
For full details of the Green Party's guidelines for ethical partners click here.
You'll find a list of our ethical partners below (remember to use the links provided, or if calling remember to quote the Green Party).
Big Green Smile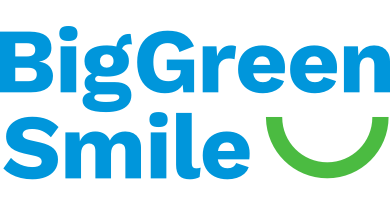 From make-up and beauty products to natural cleaners and baby food, BigGreenSmile is one of the biggest online retailers of natural and organic products in the UK. There's a special discount for Green Party Members, simply go to the members website to find the members code to receive 5% off. In addition the Green Party will receive 10% of your purchase total as a donation if you're a new member. 8% for existing customers.  
The Black Sheep Sticker Company
The Black Sheep Sticker Company Providers Green Party Stickers. 50% of all profits from purchases will go directly to the Green Party. Approximately 6" high, and in Green Party GREEN, this sticker is made in the UK (by a tiny team of 2!) from self adhesive vinyl.
Ecology Building Society
Ecology is dedicated to building a greener society through ethical savings and sustainable mortgages - offering a genuine environmental alternative for your finances.
Open selected personal savings accounts with a deposit of £250 or more and Ecology will donate £10 to the Green Party. Apply for a mortgage and Ecology will also waive its mortgage administration fee for Green Party members. If you apply for a C-Change Retrofit mortgage discount, Ecology will pay for your home's final Energy Performance Certificate assessment. 
Green People
Green People offers handmade health and beauty products that are 100% natural and certified organic.Leaders in organic skin care, the Green People mission is to promote an organic lifestyle and provide high quality, truly organic, natural health and home care formulations. Green Party members can receive 15% off with special discount code available on the members' website. Equally for every purchase we receive a 10% donation 
The Phone Co-op
As the only co-operative organisation providing phone, mobile and broadband services, The Phone Co-op operates in a socially responsible and fair manner.
The Green Party will receive 6% commission on your monthly phone bill for as long as you remain a Phone Co-op customer. Quote Green Party and the code AF0139 to receive a £10 credit on your first bill. 
Ecotricity
Ecotricity is dedicated to providing clean and affordable electricity, through continuing investment in new green energy.
The Green Party will receive a £40 donation from Ecotricity for every new customer and £60 for business sign-ups..
ETA Services
A ethical alternative to other motoring organisations, the Environmental Transport Association is Britain's largest charity
 focused on transport and the environment. 
The Green Party will receive £10 for each road rescue cover and £5 for each cycle insurance policy purchased. ETA will also donate 10% commission on Green travel insurance.
Ethical Superstore
Ethical Superstore offers fair trade and green consumer products from the world's leading ethical brands. With a discount code available on the members' website members can get £5 off your first £30 and the Party will receive 10% of new customers purchase, and 5% of existing customers. 
Good Energy
Good Energy's electricity is 100% renewable and their tariff is certified by the independent Green Energy Supply Scheme. No fossil fuels, no carbon, no nuclear.
Switch now and Good Energy will donate £50 to the Green Party. The Green Party will also recieve a donation of up £120 for business sign-ups.
Green Energy
Green Energy buy solely from green energy producers, harnessing the broadest range of renewable and green technologies currently available.
The Green party will receive a £20 donation from Green Energy for every new customer.
Investing Ethically
Investing Ethically follow a strict ethical code in order to ensure their investments create lasting, positive social and environmental impacts, and their clients benefit from financial services guided by such principles.
The Green Party will receive 10% commission on all investments. Please remember to quote the Green Party. 
Made to Last
Tired of the buy cheap and replace mentality of todays consumer culture?
MADE TO LAST sell everyday household goods with a high utility value such as furniture, kitchen utensils, clothing and high use electrical items – no dancing flowers!
We aim to challenge long-held perceptions over value, which are driven by prices and brand names, to help consumers identify true value for money.
All products are manufactured in the UK and come with a clear and solid guarantee.
8% of the value of your order will be donated to the Green Party. Please use the code "GreenParty" at checkout.
Natural Collection
At this award-winning green shop you can find anything from organic clothing to fair-trade cola, green cleaning products to recycled pens.
10% of the value of your order will be donated to the Green Party.
Printer Cartridge & Mobile Phone Recycling
Recycling your old mobile phones and printer cartridges is a green way to raise money for the Party.
The Green Party will receive £1 for each inkjet cartridge and up to £30 for each mobile phone.
Order a freepost envelope or recycling box now or call 01273 400185.
Vintage Roots
Passionate about good wine and organic produce, all Vintage Roots products are certified Organic. Enjoy great organic wines, beers and spiritsand the Green Party can benefit by up to £5 per case, plus you get FREE delivery on your order.
To find out more visit Vintage Roots here or call FREE on 0800 980 4992 for Wine Lists, etc. Use voucher code GREENWINE.
Webarchitects
Webarchitects are a Sheffield based co-operative offering web development, ecological and ethical hosting run on 100% renewable energy.
Sign up for a one year contract and you can opt to have one month's worth of fees donated to the Green Party. Find out more...